Security Training Programs
Security Alliance operates a licensed training facility, offering comprehensive security training programs to individuals, corporations, and government agencies. We have developed all of the training materials and curricula in-house, complying with strict industry standards. Our highly qualified course developers have extensive hands-on security experience, ensuring an unparalleled transfer of knowledge.
Security Classes and Training Programs
We offer a large selection of training programs for individuals pursuing security careers as well as for corporate and government personnel seeking advanced security training tailored to their unique work environments.
Our entry-level security classes provide individuals without security experience with a solid foundation upon which to build their careers. These classes include training manuals, classroom instruction, hands-on drills, and an exploration of advanced techniques.
Security Alliance also offers advanced security training programs, such as our Special Response Officer training program, to security personnel who have passed a rigorous screening process. Once accepted into our program, trainees participate in advanced security classes, simulations, drills, and in-depth skills development exercises. Security Alliance's Training Academy offers an extensive catalog of security courses and training programs including:
Security Officer Training
Special Response Officer Training
Crime Prevention & Intervention
Terrorism Awareness
Security Awareness Training
Self Defense
Special Driving and Defense Maneuvers
Firearms Training
Tactical Firing
Executive Protection and Personal Protection
Investigations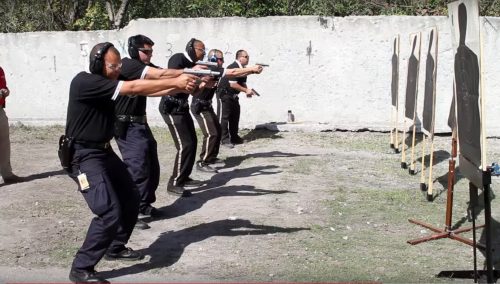 In addition to our rigorous security training programs for individuals interested in security careers, we also offer security awareness training programs for executives, VIPs, and their family members as well as corporate security training programs. Take a concealed weapons class, or learn about the martial arts.
Security Alliance Instructors
All Security Alliance instructors have extensive field experience in the subject matter they teach. Not only has our team of instructors, and the academy as a whole, met Florida's strict training requirements; we take security training to a higher level. Our instructors stress the importance of professionalism within the industry along with the concept of how preparation and attention to duty can lead to an organization's profitability and success. Instilling professional values and a strong work ethic is an integral part of our curriculum.
Contact us today for security training programs that include simulations and drills.